Imagine this scenario. You hire a new physician and he prescribes the wrong medication to one of your patients. The patient has a severe adverse reaction and sues the new doctor for malpractice. You later discover that he was not properly credentialed and, as a result, exposed your practice to a multi-million-dollar lawsuit.
Medical credentialing is the process by which healthcare practices, insurance networks, and hospitals assess and confirm the qualifications of healthcare professionals. It's an important process for patients and doctors because it ensures that patient care providers are qualified. It's also one of the reasons why healthcare providers believe it's necessary to list their qualifications prominently on their websites.
Credentialing is how a healthcare facility verifies the qualifications of prospective medical practitioners they want to hire. It's also important to patients because it helps instill trust in their providers. But the credentialing process is neither easy nor fast. Completing thorough credentialing to hire a single prospective new provider can often take between three to six months, or more. A great deal of information needs to be gathered and provided for proper credentialing. This includes:
Proof of immunizations
Proof of passed drug tests
Several references from peers
Proof of an active professional liability insurance plan
Basic details like name, date of birth, mailing address, phone number
Personal details like gender and social security number
Complete record of medical education, degrees, and board certifications
Complete record of past malpractice claims, suits, sanctions, or other disciplinary actions
National Provider Identifier (NPI) number, username, and password
Proof of continued medical education at an accredited institution
If you want continued success in growing a medical practice, you should value your facility's credentialing practices and take steps to ensure they're correctly done every time you hire a new provider. Here are some answers to the question, "Why is credentialing important?"

1. Credentialing Improves Patient Trust
Trust between medical professionals and patients is the foundation of our healthcare system. A patient who knows little about his or her doctor's qualifications is less likely to put their full trust in that doctor. But, when a patient knows their provider is fully qualified, he or she is more likely to have faith in them, cooperate with the recommended treatment plan, and more freely disclose personal information that may improve their treatment.
By assessing and confirming professional credentials, hospitals, healthcare organizations and medical practices can assure patients about their healthcare professionals' qualifications and experience. This fosters a higher level of patient trust in those providers.
2. Credentialing Boosts Your Reputation
Thanks to the internet and social media, patients now have the power to research healthcare professionals online before committing to them as patients. As a result, providers have had to focus more on patient-focused marketing. 75% of U.S. adults say they read online patient ratings and reviews when choosing a health care provider. In addition, 72% said they look for a minimum rating of four or five stars when choosing a physician or healthcare facility. That's why online reputation management for medical practices is so critical.
Other ways to boost your reputation include encouraging your happy patients to write new reviews, engaging your target audience through your website, using Google Business Profile, and social media platforms, and responding to all your reviews, whether they are positive or negative. Keep in mind that 80% of consumers trust online reviews as much as personal recommendations. That's why reputation management for medical practice is so important.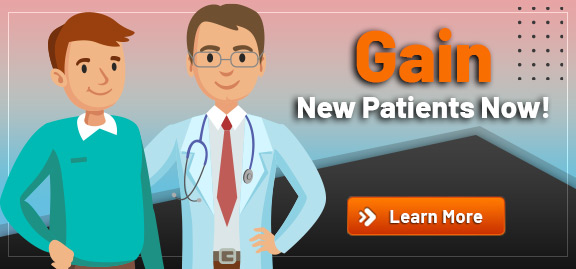 3. Credentialing Prevents Revenue Loss
Healthcare facilities and individual practitioners earn revenue by partnering with health insurance companies. Healthcare providers and insurers enter agreements called payor contracts. To help facilitate these contracts, practitioners must be fully credentialed for their services to be covered and reimbursed. If your practice cuts corners during the credentialing process, you could expose your practice and practitioners to financial losses.
To be considered for reimbursement, physicians and other healthcare providers are required to produce a list of verified credentials. Failure to obtain and provide proper credentialing can result in insurance carriers not reimbursing medical offices and practitioners.
Another way credentialing prevents revenue loss is by protecting you from lawsuits. Having a complete, accurate record of all practitioners' credentials becomes vital if you get involved in litigation. For example, if there is a malpractice claim on one of your practice providers, you can help indemnify yourself from legal responsibility by proving that you verified all their credentials and renewed this verification as required. This can shield you from liability and help you avoid costly fines related to legal disputes.
4. Credentialing Reduces Risk of Medical Errors
Medical errors are the nation's leading cause of accidental death. They exceed all other causes of accidental death combined. An average of 250,000 people died every year from such errors during the first decade of the 2000s. That was more than enough to make poor medical care the number three cause of death in the U.S., after heart disease and cancer.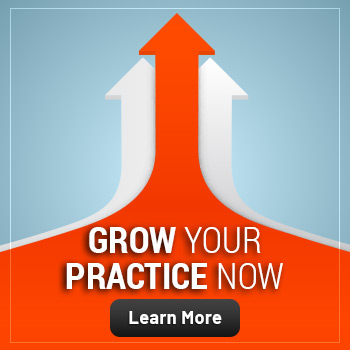 Credentialing healthcare providers helps reduce the risk of medical errors that may be caused by incompetence. What's more, since modern electronic credentialing methods employ digital automation tools, there is no room for the human error or fatigue associated with the older manual evaluation process. Medical errors include:
Miscommunications
Physician-ordered prescription errors
Adverse drug interactions
Incomplete patient medical records
Overcrowded health facilities
Understaffed clinics
Overly complex and mismanaged workflows
While some of these are simply human errors, you can lower the risk of medical errors by properly credentialing every provider in your medical practice.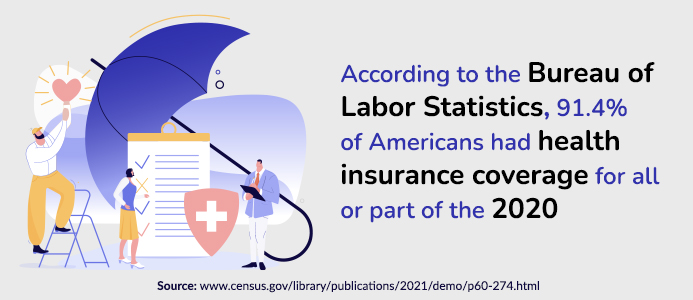 5 Credentialing Improves Practice Revenue
Medical credentialing allows practitioners to accept patients covered by health insurance. According to the Bureau of Labor Statistics, 91.4% of Americans had health insurance coverage for all or part of 2020. That can translate into increased patients for credentialed healthcare practitioners with approved payor contracts. Not to mention the opportunity to earn higher revenues.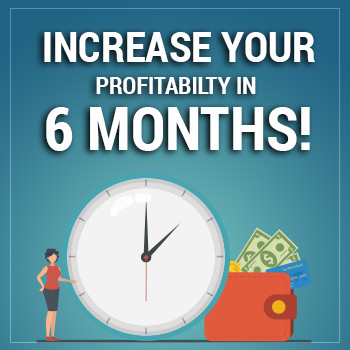 Since most patients favor seeing their physicians repeatedly, physician credentialing can also result in attracting recurring patients, which improves the practitioners' bottom lines. Getting proper reimbursements and on-time payments from their contracted third-party payers can help credentialed medical practices expand their revenue streams by increasing the number of patients who have access to them.
Some Final Words on Credentialing
Medical credentialing has become increasingly important in healthcare as practices, health organizations and among individual providers as they look for ways to ensure patient safety, increase revenue, and protect healthcare institutions from harm.
Confirming the qualification of healthcare professionals through credentialing can save healthcare organizations from liabilities, fiscal losses, incompetent providers, and unwanted lawsuits. That's why every healthcare professional should consider being credentialed with as many insurance providers as possible if they want access to more patients.
Looking For Healthcare Marketing Agency For Hospitals , Clinics, Doctors?
Call Pursho @ 0731-6725516