It's a safe bet that every healthcare provider wants to know how to improve patient care while improving patient outcomes. Today, thanks largely to the COVID-19 pandemic, providers have been using a relatively new digital patient engagement tool to do that: Telehealth, also called telemedicine, eHealth, and virtual healthcare.
While telehealth has been used for decades in clinical settings, it really caught fire during the pandemic. Social distancing, quarantines and the public's fear of exposure led to increased interest in and demand for telehealth services among consumers. According to McKinsey & Company, in 2021 55 percent of patients said they were more satisfied with telehealth/virtual care visits than with in-person appointments.
Providers are also looking to introduce patient telehealth because of the many advantages it offers. These include increased revenue, greater scheduling flexibility, lower costs, and better work/life balance. But these considerations matter only if they result in improved patient outcomes that produce healthy and happy patients. Fortunately, that's exactly what telehealth can achieve.
How Do Providers Use Digital Patient Engagement to Improve Patient Outcomes?
Providers are using telehealth digital patient engagement in several ways to help improve patient outcomes, including:

Chronic Condition Management
According to the National Health Council, approximately 157 million Americans had chronic health conditions in 2020, which represents nearly half of our total population. Telehealth can reduce the number of in-person office visits for chronically ill patients, while increasing the chances that they will comply with their treatment plans.
Follow-up Appointments
Providers see follow-up visits as an important way to confirm that they have made the right diagnoses and developed the best treatment plans for their patients. But patients don't always keep follow-up appointments due to the cost and difficulty of getting to the doctor's office.
Telehealth's video conferencing makes it easy for patients to comply with follow-up appointments, which increases the odds that their treatment will be successful.
Medication Management
Patients may be reluctant to schedule in-person visits to discuss potential side effects and concerns about efficacy. Instead of suffering in silence from side effects, or stopping their meds entirely, they can take advantage of remote telehealth visits to consult with their providers. Patient outcomes can often be improved when providers can change their dosage or medications in a timely way. Telehealth lets patients renew their prescriptions without having to call or visit their providers in person.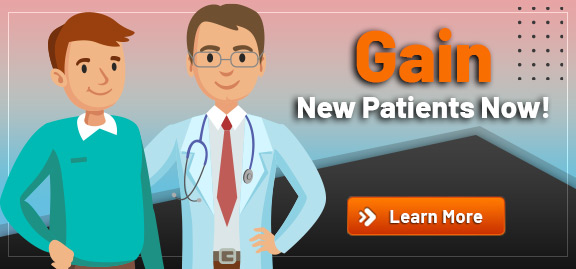 Mental Health Treatment
By removing barriers to access, allowing fewer providers to see more patients, and eliminating patients' privacy concerns, telehealth has proven to be safe and effective for treating anxiety, depression, PTSD, and other mental health conditions. Patients who are reluctant or unwilling to seek mental health treatment in person may find it less threatening and more comfortable to be treated virtually via video teleconferencing.
Follow-up After Hospitalization
Telehealth is ideally suited to improving patient outcomes after hospitalization by allowing for easier follow-up care. Providers can assess the patient's condition and response to treatment virtually. This allows them to intervene on behalf of their patients before costly hospital readmissions become necessary.
Imaging and Lab Test Results
Telehealth allows providers to review patients' diagnostic imaging and lab test results to help them understand exactly what those tests have revealed and what action they need to take. It's not always possible or necessary for a patient to visit the provider's office simply to review their test results. Doing so by telephone is often inadequate for communicating important diagnostic information. Plus, most of test review phone calls are not reimbursable for the provider. By giving the patient and provider face-to-face engagement, telehealth can improve the patient's understanding, deepen the patient-provider relationship, and allow reimbursement for the provider's time.
How Can Telehealth Improve Patient Outcomes?
When it comes to questions about how to improve patient care and patient outcomes, telehealth delivers on several fronts, including: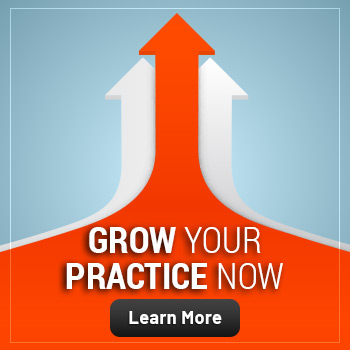 Removing Barriers to Treatment
Consider all the issues that may keep patients from getting the care they need. These include transportation costs and commuting time, missed time from work, which can result in reduced pay for some patients, the need for child or elder care, and the general inconvenience of office visits. These barriers can keep patients from getting to the provider's office and patient no-shows or last-minute cancellations can be costly to providers. Telehealth removes these obstacles. It lets providers see patients from distant locations and patients benefit from valuable face-to-face interactions with their providers. Telehealth can eliminate the waste associated with office visits while improving efficiency for providers.
Increasing Patient-Provider Face Time
By removing the busy medical office environment from the healthcare equation, telehealth allows patients and providers to focus more comprehensively on present health concerns. They can devote more face-to-face time to discussing the patient's concerns or complaints without the usual office distractions. Telehealth is also far more effective than telephone consults for communicating complex health information and conveying the provider's empathy and understanding. This can lead to increased trust from patients.

Improving Treatment Plans
There are times when treatment plans involve steps that don't naturally make sense in an in-person office setting. For example, managing patient medications and performing diagnostic test reviews can more easily be done privately and virtually. Telehealth gives providers a broader range of care options without placing added costs or burdens on their busy medical offices. Telehealth promotes improved continuity of care, while decreasing the costs of care and improving patient compliance and overall clinical outcomes.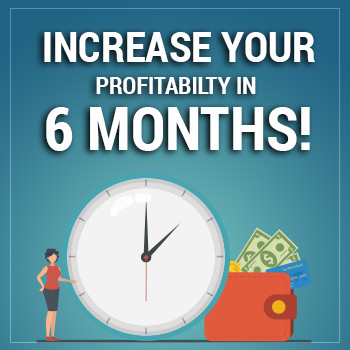 Reducing Exposure to Other Patients and Illnesses
It's very difficult to improve health outcomes when patients are asked to sit in busy waiting rooms full of sick patients. Whenever patients share the same space, they are at risk of airborne illnesses. On the flip side, telehealth allows potentially contagious people to get the care they need without exposing others. It prevents patients who don't have viruses or infectious diseases from getting them. That's great news for patients and providers.
How to Improve Telehealth
If your practice has already committed to providing telehealth services, you may be wondering how to improve telehealth engagement among your patients. The key to doing this successfully is patient engagement marketing.
Patient engagement marketing starts in your office and on your website, where you should prominently feature announcements and details about your telehealth program. Consider promoting it through your practice blogs, promotional emails, and social media messages. Tell patients and prospects how they can save time and money and avoid the risks of exposure to viruses and other sick patients by accessing your telehealth program in the comfort and privacy of their own homes.
If you need help with patient engagement marketing for your telehealth program, talk to a marketing expert or a healthcare marketing agency.
Looking For Healthcare Marketing Agency For Hospitals , Clinics, Doctors?
Call Pursho @ 0731-6725516